In a particular context, our partners were still able to complete part of their season, they tell us their stories! well done to them # P2Rriders
TEAM FLEMBBO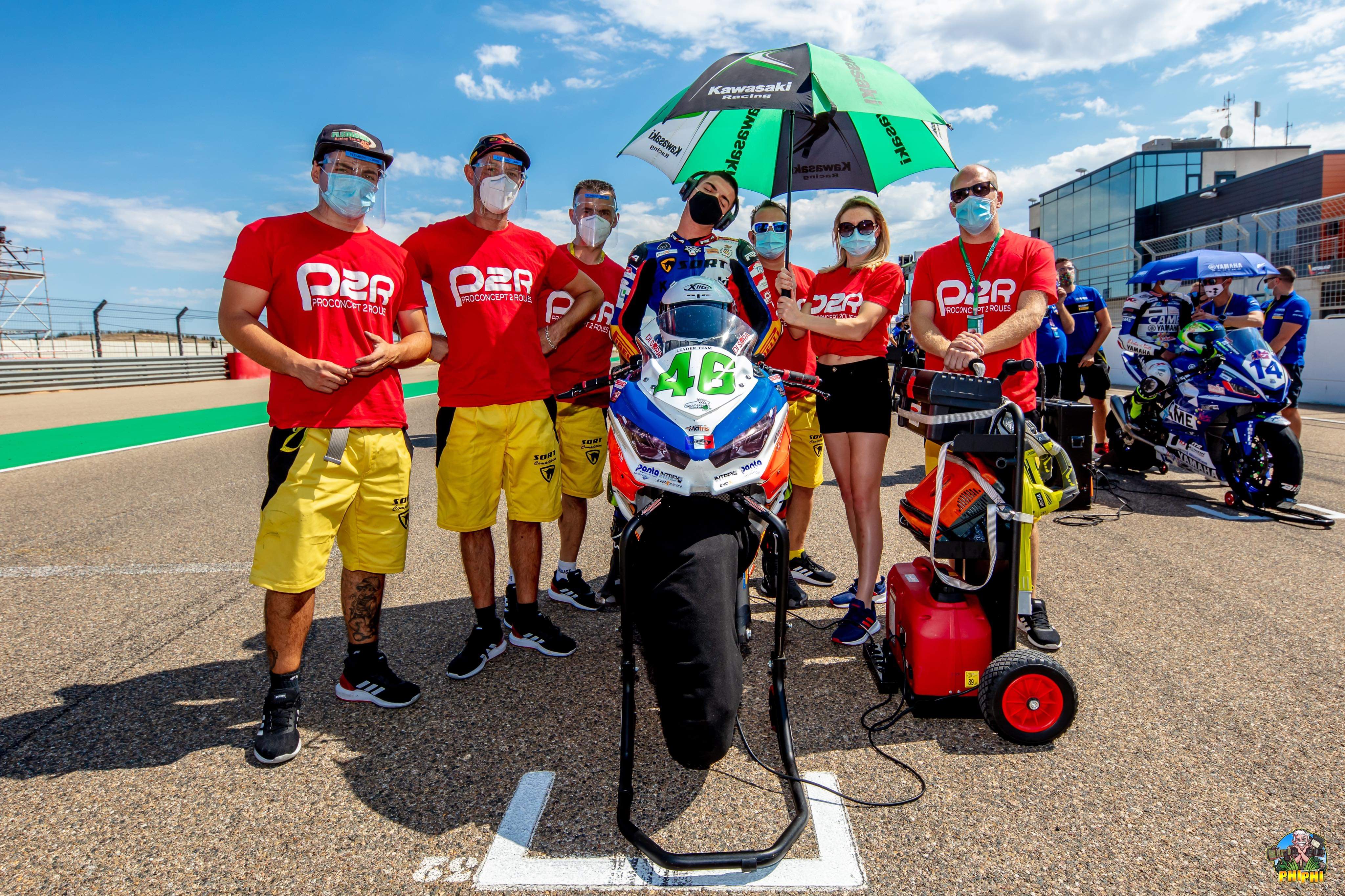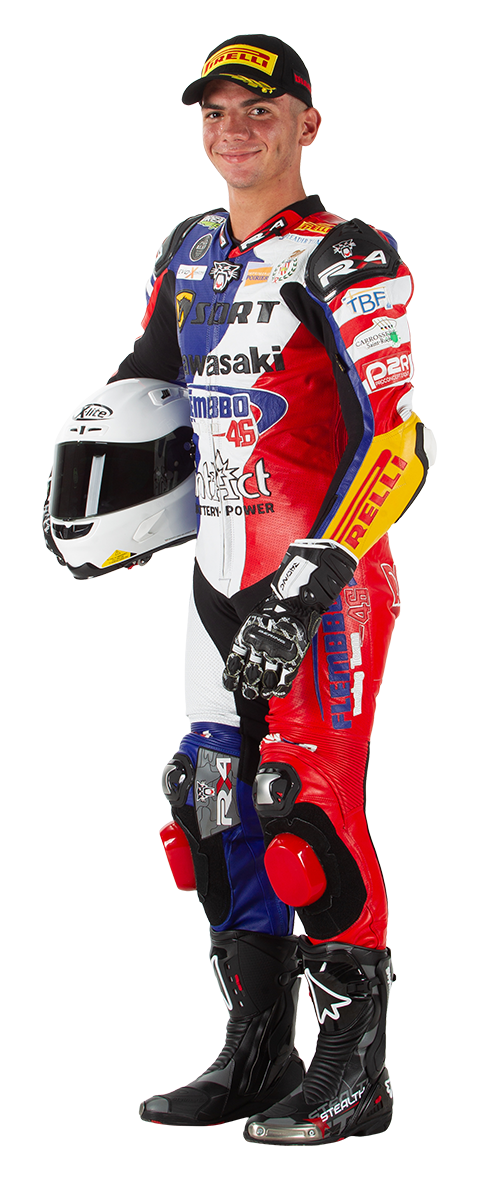 "This year is a very complicated season compared to covid-19. All the 2020 races were in camera, with little staff at each race; a more difficult organization! We did 14 races over 2 and a half months, this which was very intense, we have had a difficult start to the season with some mechanical problems which hampered our first results but we qualified in all the races and our end of season results match our commitment.
After 8 races, we were 15th overall with 20 points but from the BARCELONA race, we scored 71 points!
BARCELONA, podium (2nd) and 6th
NEVERS, we took a risk due to the complicated weather, we were in the lead after 7 laps but the rain came; we finished 7th in the 2nd race
ESTORIL, 7th in the 1st race and another podium, 2nd, in the second race
We finished 9th overall out of 75 drivers, 1st French overall and our team finished 8th overall with just one driver (many teams have between 2 and 4 drivers in their structure). The results of the 2020 season are therefore very positive for next season!
For the 2021 season, we are going to have 2 drivers in 300 SBK Mondial SUPERSPORT! We will be the KAWASAKI EUROPE SUPPORT TEAM
Driver 1: SAMUEL DI SORA, French
- 2x Spanish Champion 2016 AND 2017
- 20th in the world in 2019
- 9th in the world 2020
Pilot 2: SYLVAIN MAKARIAN, French
- 2018 French champion 125 Promosport
- 2019 CEV Spain championship
- 2020 world championship 300 SUPERSPORT in the official YAMAHA team
Qualified for all world races but did not score a point
With the performance of SAMUEL DI SORA we are looking for the world champion title for 2021. And with SYLVAIN MAKARIAN the top 10 worldwide. And above all, thanks to our two pilots, we will be looking for the TEAM world champion title. " (Laurent Engel, Manager Team Flembbo)
TEAM LE MANS 2 ROUES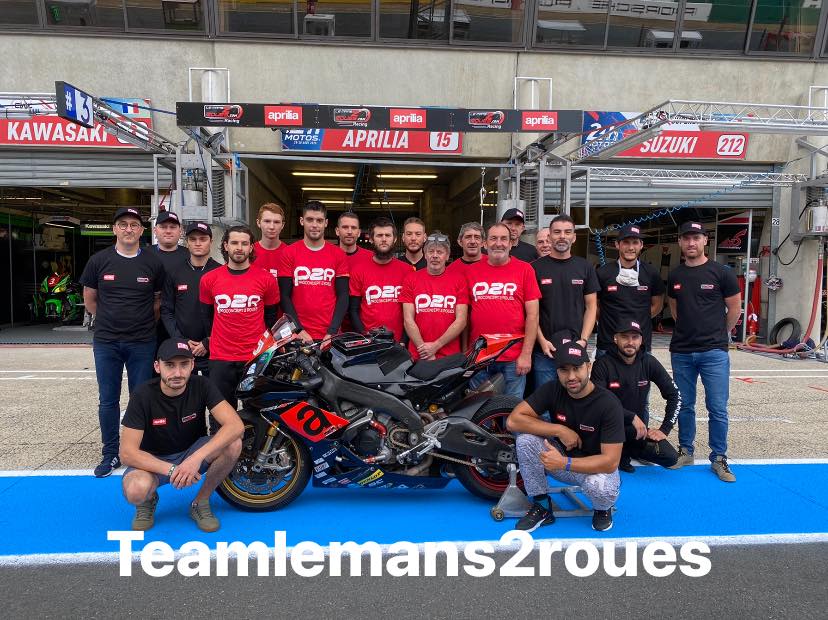 "The team's objective for this 2020 season was to validate the performance and reliability of the Aprilia RSV4 for our 10th participation in the 24h du Mans. The work carried out during winter 2019/2020 allows us to be confident but the Mechanical problems of the last few years make us remain cautious. Our biggest problem this year will have been the settings of the frame of the bike, a problem with the new forks will have made us lose a lot of time in this week of racing. Qualifying is going well still our fork problem but reliability and performance are there. End of qualifying and start in 29th position for the race. The forecast for this race is very complicated: rain, drying and a little cold! Start of the race in the dry it was very strange without an audience! First stint the rider told us that all is well the bike is ok!
At the end of the afternoon the rain arrives, it will be a succession of tire changes for 24 hours! We will suffer several falls due to very complicated conditions; but the motorbike still runs very well. A driver was injured during a fall and we will make the decision to finish the race with 2 drivers, we will have to constantly motivate them and take care of getting them back in shape between each stint.
The rest of the race will go by without major worries of gasoline, tires and motivation for our drivers who are starting to be marked physically. 12pm the finish line is crossed, 26th position, the work of a whole year has paid off our goal FINISHER is fulfilled! We were rewarded by the organizer with the Anthony Delhalle Prize given to the most combative team.
We are proud to have achieved all this in a more than complicated year, a big thank you to all our partners without whom none of this would have been possible. " (Manu, gestion partenariat Team LM2R)
VSM OFF ROAD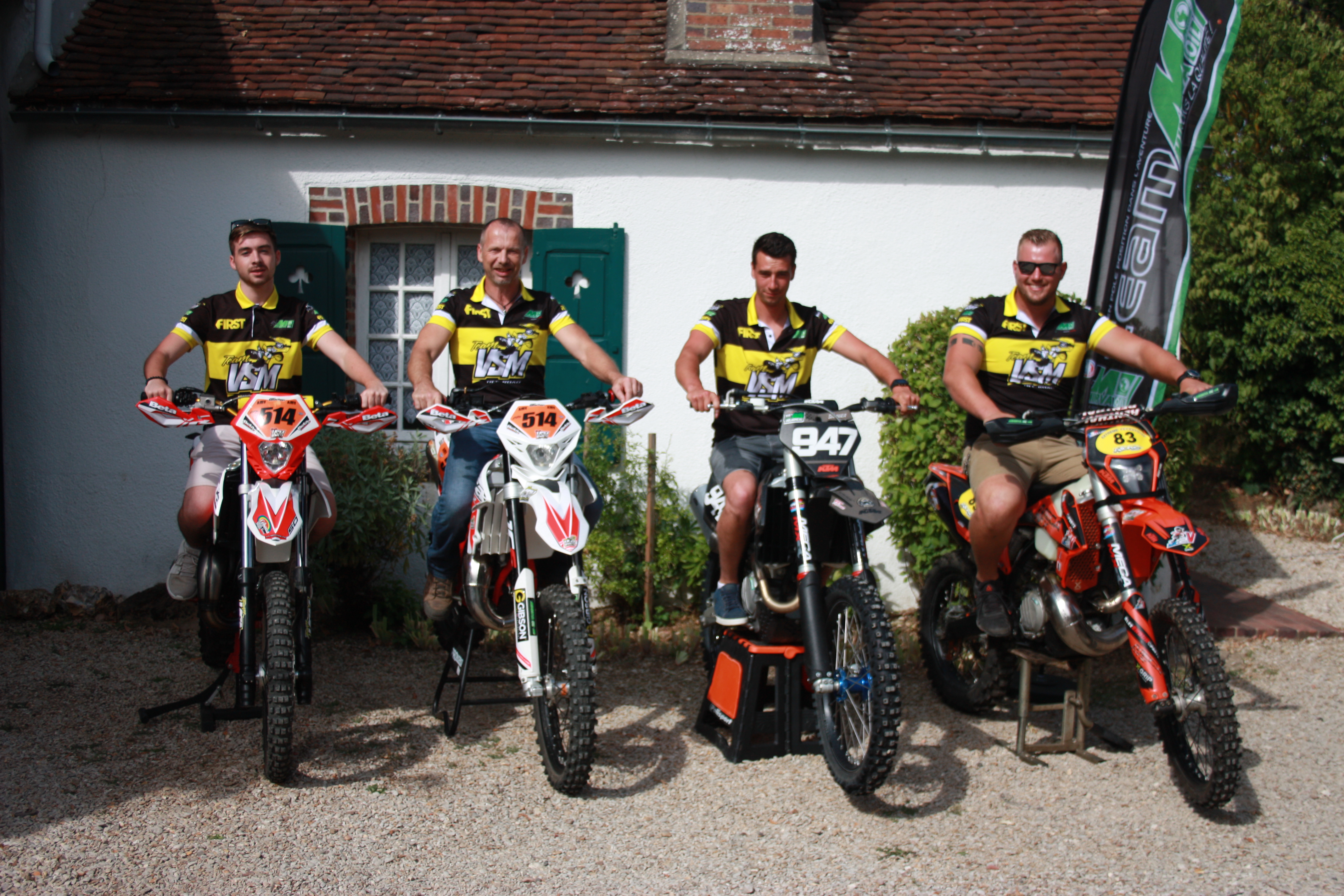 Our 4 team pilots rode as soon as possible in competition and won some great challenges:
Stéphane Milachon / 125 BETA RR
Top 10 scratch in the Lyon Indoor Enduro & Winner in 125cc
# 1 in Bilstein's 5h Endurance race in E1 & 125cc category
# 1 of the 5h of Verdun in 125cc-SuperV & 7th scratch
Stéphane Recurt / 300 KTM EXC TPI
French Extreme Challenge Championship season 3 - 500 drivers = 75th in the Black category (the toughest) at Alestrem / 23rd in the prologue & 49th overall in Enduraide des Gorges de l'Allier.
# 1 in E3 & 6th scratch in the Enduro de Beauvais
Arthur Saunier / 250 KTM SXF
Burgundy Championship, MX Open: 3rd in Venaray les Laumes, 1st in Guegnon and 5th in Brienon following back injury at the end of the season. Good recovery to him.
Jimmy Milachon / 125 BETA RR
The youngest rider of the Team who was to make his debut in international competition in German Cross-Country, which was unfortunately canceled. Until 2021, he has done a lot of internships and training on various terrains such as Salives, Lommel, Hossegor ...
The 2021 season is shaping up to be very good for our Team: motivated and vengeful! They are already entered in the French Extreme Championship, the toughest of the "La Romaniac" Extreme races, the German and French Cross-Country Championships & a few rounds of Europe & the World Enduro & Trial.
MATTHIEU THIBAULT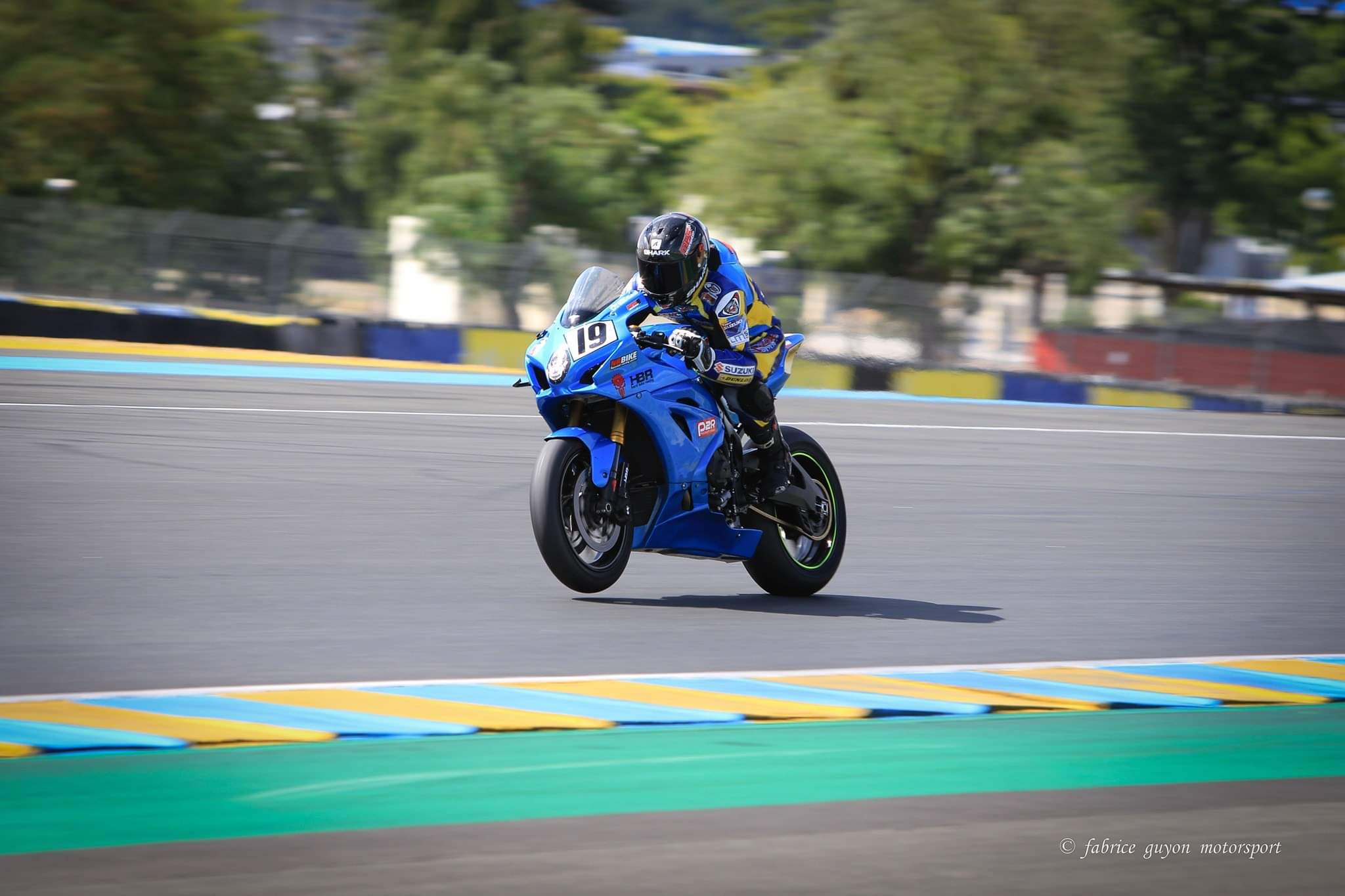 "After a few days of training with my Suzuki GSXR1000R, my season really started at the end of August with the Junior Team Le Mans Sud Suzuki # 72 for the 24h motorcycles on the Bugatti circuit in Le Mans. After a week of testing and despite the absence As a crowd, we were ready to have a very good race.The weather conditions were very complicated during these 24 hours with rain, cold and very little dry weather.
Our competitors fell one after the other and unfortunately after 2h30 of racing, one of my teammates also made a mistake. A small fall without seriousness in the last corner of the circuit, but my teammate was forced to retire due to injury. And it was at that moment that another race began for my 2nd teammate and myself: We achieved almost 22 hours in 24 hours with only 2 pilots, and I can tell you that it was a physical and mental test like never had I imagined.
50min relay at a good 80% intensity then 50min rest all repeated for 22h, I could not sleep more than 3h during this race. Fortunately I had never been so well trained physically to do a 24-hour race. We managed to finish (objective number 1) and in 19th position out of 40 motorcycles at the start (objective number 2 = in the ranking of 20)!
Then I had the chance to participate in 2 rounds of the French Endurance Championship (CFE) managed by Michelin in a private team on a Suzuki GSXR1000, which was not planned at the start of the season. We won a round on the circuit of Val de Vienne (Le vigeant - 86) and without a technical problem, we would also have won a second victory on the circuit of Dijon Prenois.
My team and I are happy to have been able to ride this year 2020 and we thank the entire P2R team for having been able to contribute to our season. " (Matthieu Thibault)
TEAM NELSON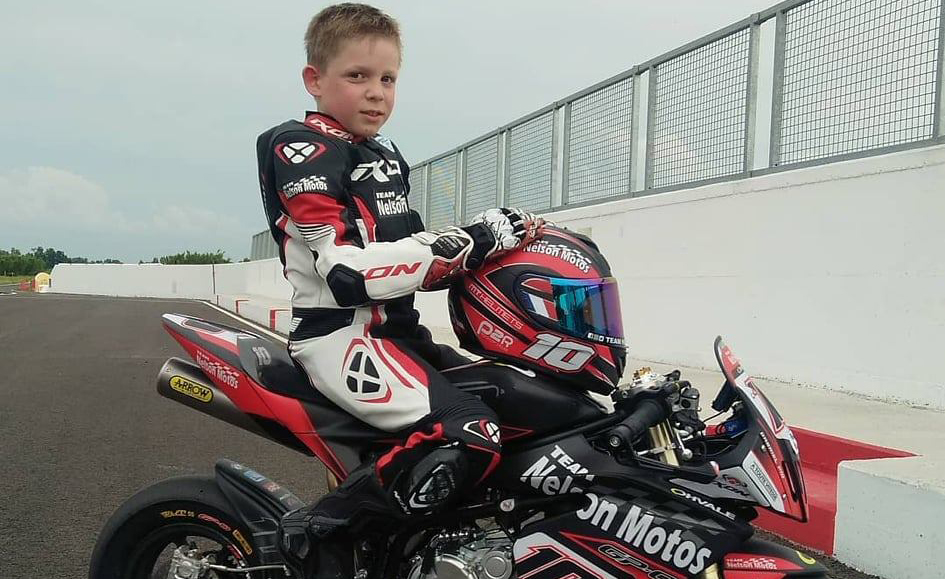 "Gabriel Pio, 10, ended a season disrupted by the health crisis by becoming French motorcycle champion in the under 12 category. Eight podiums in ten races, with 9 pole positions to his credit! He has progressed linear this year. In 2021, the project is to switch to a large-wheeled motorcycle and participate in the Spanish Moto4 Championship. Like Italy (where Gabriel Pio competed in a few races this year, Editor's note), it is a country that lives for the motorcycle.
We race on Grand Prix circuits, but the level and the financial investment are different. Gabriel dreams of becoming a professional pilot one day. But it's too early to project. Even if he's talented, there are a lot of parameters to make it happen. In any case, at 10 years old he is determined and that is what makes it fun to accompany him " (Jean Dominique Brechon, Coach NELSON MOTO)
TEAM GUILMET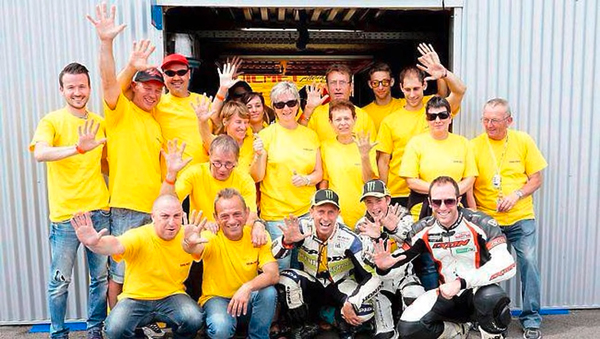 The team shone once again this year; Eric, Stéphane, Hervé and Mickaël # 101 won the French 25 power motorcycle endurance championship with a black and yellow Yamaha with an ultra-efficient power-to-weight ratio! Congratulations to the team, see you next year at 23h60s !
SR650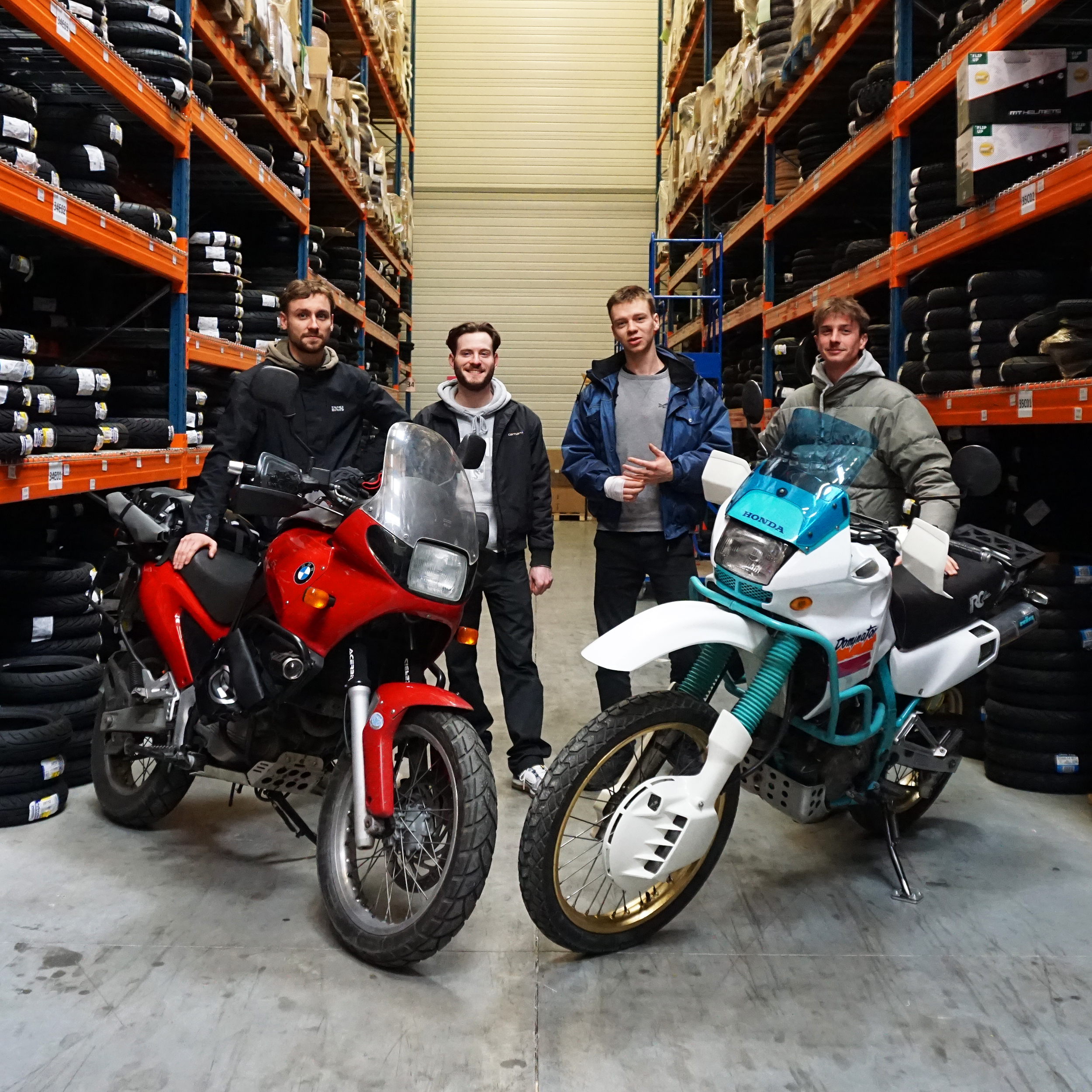 Initially decided to go to Japan, the SR650 team had to resign themselves to the arrival of covid-19 this year. Despite the disappointment of 2 months of confinement, that did not stop Louis, Nicolas, Baptiste and Arthur from organizing a smaller motorcycle trip for the summer. Objective: to reach Greece. After crossing Italy via Corsica and Sardinia, they arrived in the Balkans by boat at Split in Croatia.
From here they descended along the Croatian coast, then they traveled through the mountains of Montenegro to arrive in Albania. With the restrictions linked to the covid, the border with Greece has unfortunately been closed to them. After more than a month of baroude they then decided to return, the arrival of a second wave becoming more threatening. In total they have covered more than 10,000km of roads and dirt tracks!